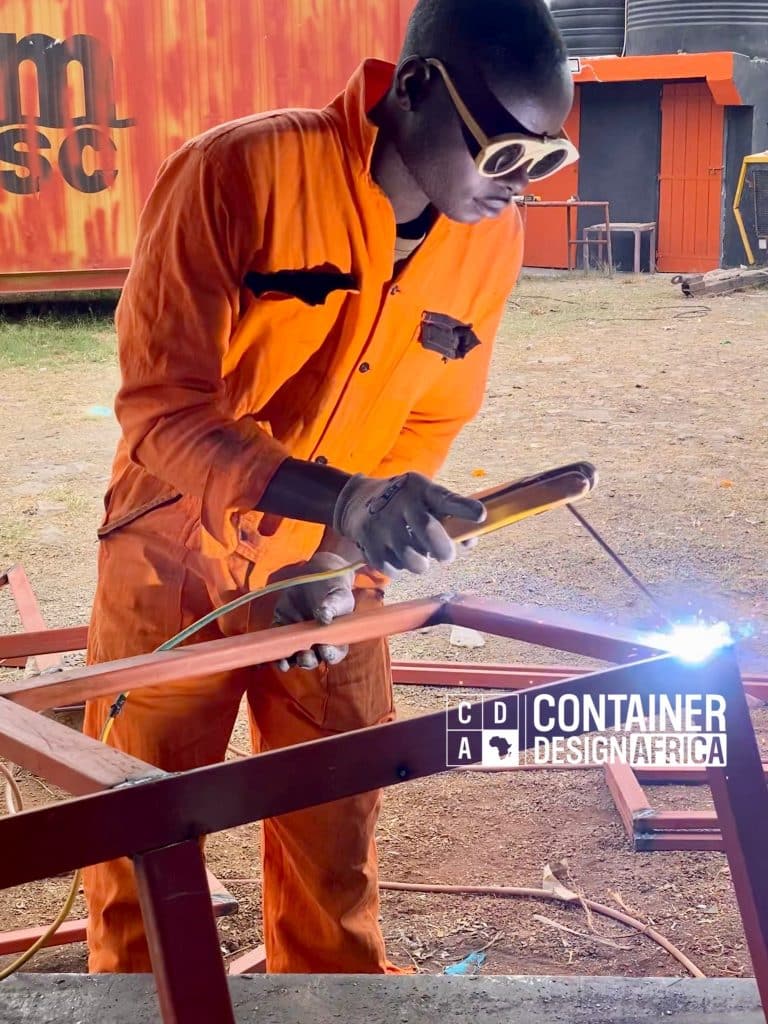 We at Container Design Africa Ltd  🚧👷🏿 repurpose ♻️ shipping containers 🚚 into usable spaces suitable for 🦺 Commercial or private use by Building Sustainable, ☘️ Green and environmentally Friendly units. 👨🏾‍🏭
alternatively we offer solutions of Prefabricated units in custom shapes and sizes. 👷🏿‍♀️
Our focused on innovation and we aim to offer the highest international manufacturing standards. Our range includes Solutions for Commercial, industrial and remote camp construction.
CDA offers the full scope from design, manufacture, transportation and the installation of the units on site. 
We offer both sell and lease options and we are able to meet most client requirements, supplying units anywhere in Eastern Africa.
Our manufacturing facility is based Nairobi in Kenya. This puts us in a strategic position to supply to the whole of East Africa and able to service Eastern COMESA Countries.
We have the advantage of being to able supply via road network to Tanzania, Rwanda, Uganda, Ethiopia, Congo and South Sudan.
And we are able to cover the rest of the region by shipping through Mombasa including Somalia and Mozambique as well as Madagascar.
Have a tour on some of our projetcs
Have a tour on some of our projetcs